Microsoft Sharepoint Video Tutorials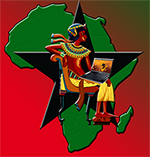 STEAM (STEM)
Tutorials Menu
Sharepoint is a collaborative tool that provides a means for the coordination and organization of teams and ultimatetly entire companies. SharePoint is not a program, it is a platform.
SharePoint can be customized to fit the needs of a specific work team, the entire corporate agency, department and/or unit. Because it is compatible with the Microsoft desktop applications, such as Visio, Excel, Access, Word, common storage, very flexible access procedures, it is perfect for virtually any collaborative business or governmental processing. This functionality is enhanced by other Microsoft strengths such as innovations in 2010 that bring SharePoint online capabilities closer to the on-premise SharePoint operational capability. This open ups greater use of SharePoint with cloud computing configurations.
SharePoint skills are increasingly value in the workplace and thus is a valuable asset for current IT workers and tomorrow's IT job seekers.
Microsoft Sharepoint video tutorial sets
SharePoint 2013: Getting Started (Tutorial) 21 Videos