Microsoft Word Video Tutorials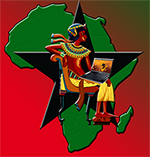 STEAM (STEM)
Tutorials Menu
Microsoft Word is the standard in wordprocessing. Although not the first, it is the most widely used.
Microsoft Word can be used to edit many types of documents including letters, essays and webpages. You can enter text, select different fonts and font sizes as change font colors. You can also create and insert graphics, design tables and develop charts.
Microsoft Word, as part of the Microsoft Office Suite, can easily integrate spreadsheets and database tables. It will help you satisfy both your personal and business needs.
Microsoft Word video tutorial sets
Word 2016 Tutorials by Sali Kaceli
Microsoft Word 2016 Tutorial